We treat you how we want to be treated
There is a huge difference between stating the values and living them. At Kentico, we practice the latter. Learn what makes our company special.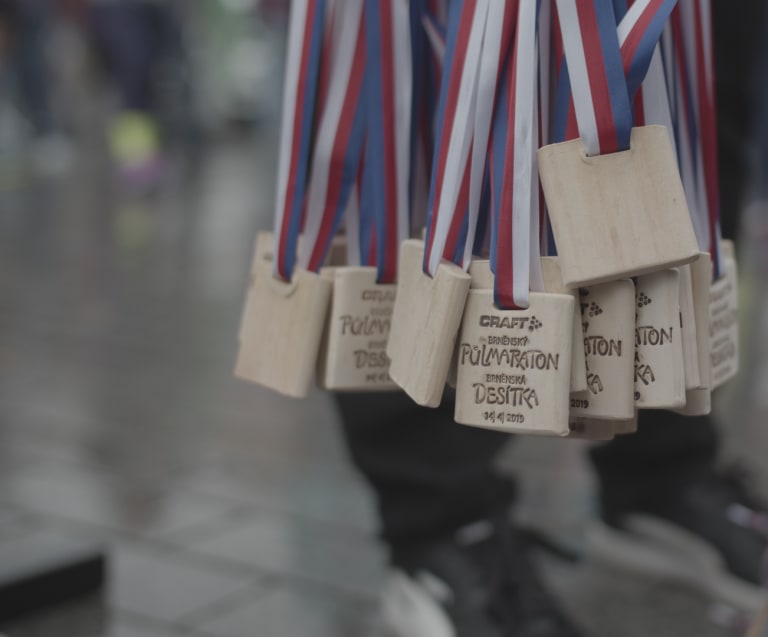 Everything we do is fueled by our desire to help you succeed
In the beginning, there was the drive to help marketers and developers make their everyday work easier. We were never willing to "just do business". We wanted to help our clients and to infuse everything we're doing with the quality of humanity.
This aspiration has twined so tightly around the heart of Kentico throughout the years that it has become the mission we all embrace. Nothing makes us happier than watching you all grow and succeed.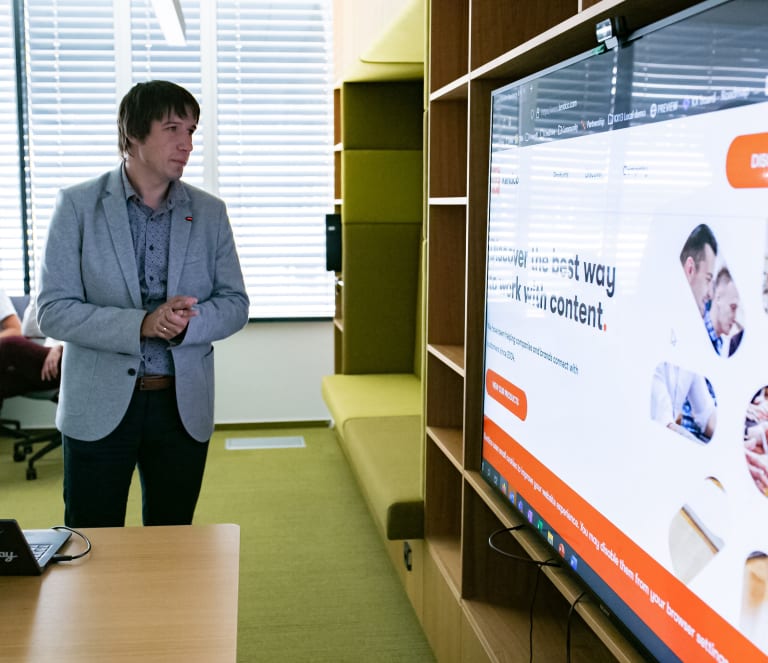 Transparency creates trust
That's why you'll always find pricing on our websites, why we'll tell you honestly whether you are a good fit for our product, and why all the people at Kentico know exactly what our financial situation is. You are never just a number to us. We always see, hear and appreciate the people behind the facade of the company.
WANNA LOVE YOUR JOB? WORK WITH US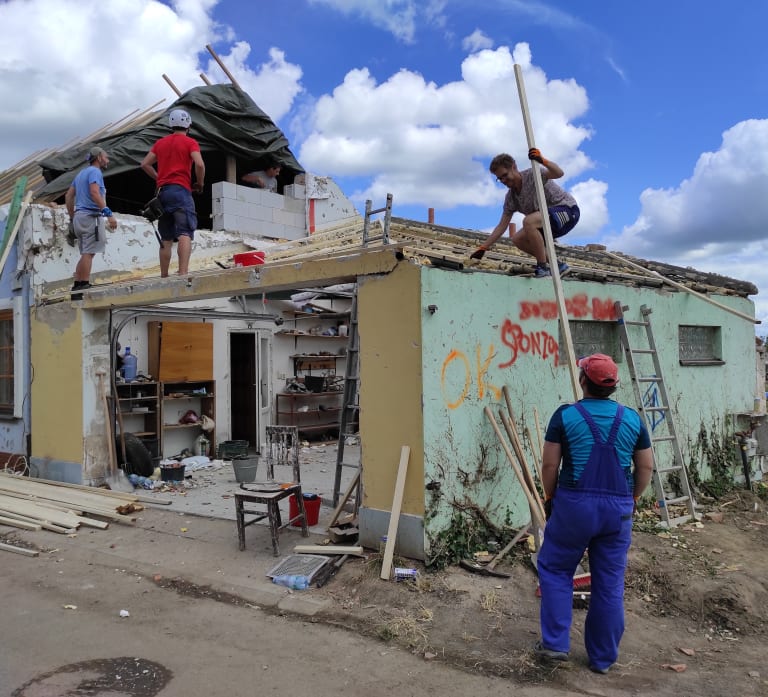 We're not afraid to roll up our sleeves
When we have the opportunity to help others, we don't think twice. In 2021, a tornado blew over an area close to our headquarters in the South Moravian region of the Czech Republic, leaving a harrowing trail of devastation in its wake. Many homes and businesses in the affected area were either seriously damaged or utterly destroyed. Though it was the end of the fiscal year, always a very hectic time at Kentico, we didn't hesitate for a millisecond and organized a working group of executive managers, marketers and developers. We joined forces and helped with rebuilding roofs and demolishing buildings for a period of one whole week.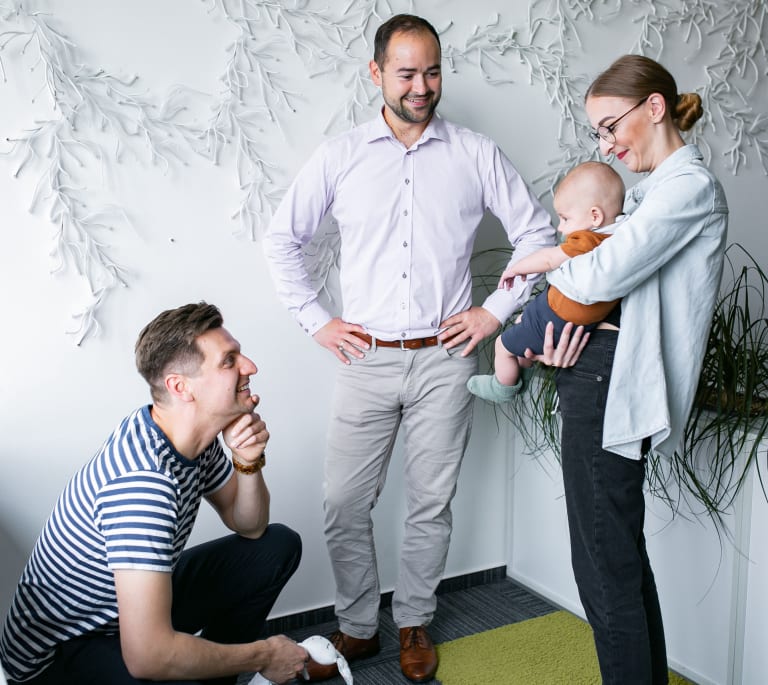 At Kentico, work-life balance is not just a buzzword
To have a baby girl or a little son on your lap at a meeting is completely normal at Kentico and when your child is sick, the last thing you need is have to figure out how to keep your job in the face of long-term absence. All meetings and company events are partner-, child- and animal-friendly. During the COVID-19 pandemic, parents at Kentico received exceptional support because we understood what challenging conditions they experienced during lockdown. And the cherry on the top? We offer online psychotherapy as a company benefit.
Join our team
We're always on the look out for new talent. If you're passionate about your work, respectful, honest, hands-on, and love working with others to achieve shared goals, we want to hear from you.
We've planted over 3200 trees—ourselves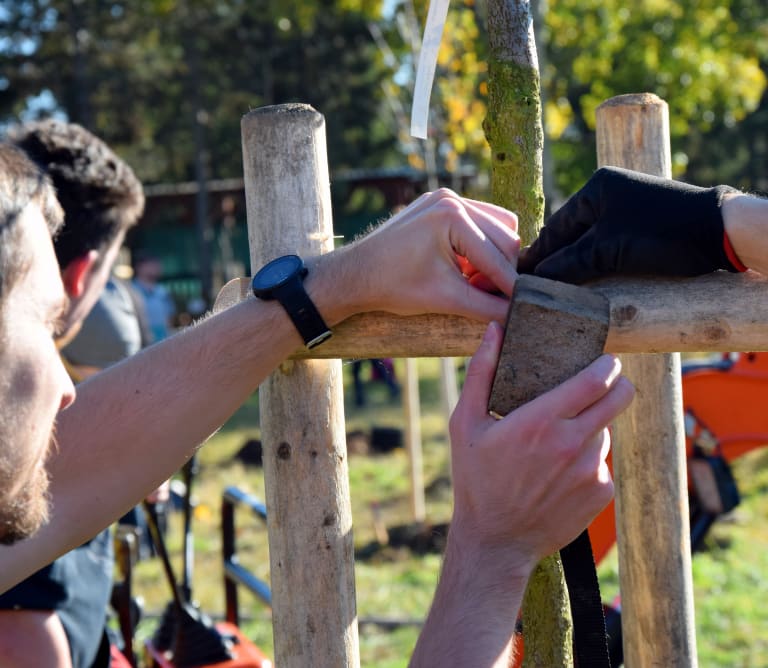 We wanted to do something nice for the people who find and report bugs in our code so, in 2009, we came up with an idea—we would plant a tree for each bug with a name of its finder on it. That way we were able to warm the hearts of people who contribute so vitally towards improving our products while at the same time give something back to the planet.

Since then, we've planted over 3,200 trees and we keep planting! Don't get us wrong, we don't just pay an outside party to plant the trees. We do it ourselves. We bring our families, children and dogs to the event and we enjoy this beautiful activity as one of our many team-building activities.
GROW YOUR AWARENESS OF TREES FOR BUGS