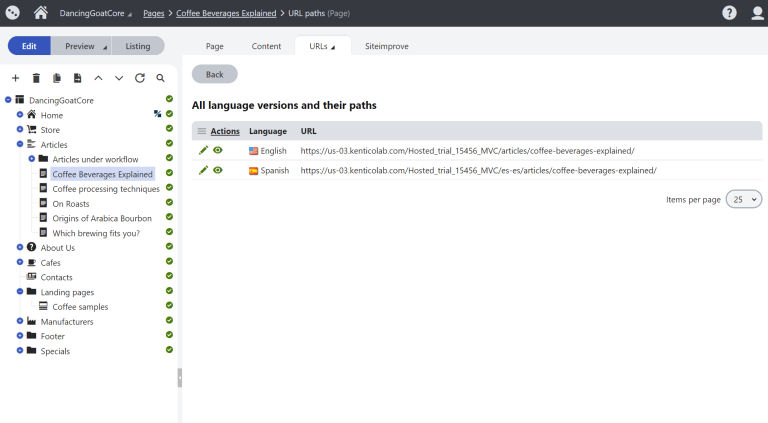 Create logical URLs automatically
Every page on your website will automatically have a unique URL that reflects its position in the content tree that is fully understandable for search engine robots (web crawlers) and easy to read for users. You can customize URL extensions with .htm, .html, .aspx, or any other extension you choose, or have extension-less URLs.
Use custom URL aliases
Page URLs are fully customizable and may include any required keywords. Define a custom URL (URL alias) for any document if you want to optimize it for search engines manually, regardless of its position in the website structure. Avoid invalid links when moving a document or changing its URL with automatic redirects using the SEO-friendly 301 status code.
Add alternative URLs
Create one or more short alternative URLs for an existing page that you can use in your marketing campaigns or social marketing. There's no need to worry about moving pages within your website —set URL behavior as a rewrite or a redirect, or language-specific. Kentico Xperience has a collision prevention system that ensures existing URLs can't be created again.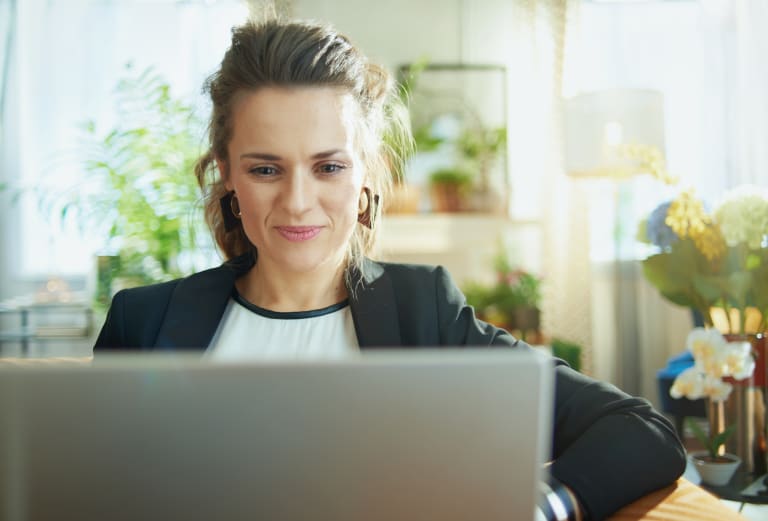 Use Google sitemap
Help Google index your site and improve your ranking. Kentico Xperience automatically generates an XML list of accessible URLs for your website according to the Google sitemap format.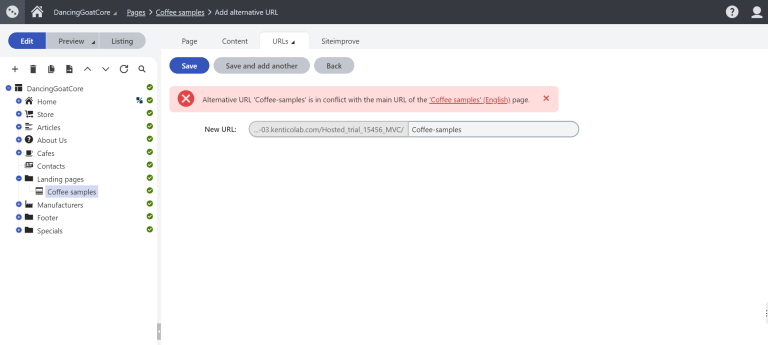 Optimize your HTML code
Use various features to help your website fulfill standard SEO requirements. Build a CSS-based menu navigation that uses only UL/LI elements without any JavaScript that is easy to follow for robots.
Easily add TITLE or ALT attributes to all images and links
Insert standard headings (H1, H2, etc.) when editing page content
Automatically check that URLs contain only allowed characters and use a consistent case
Eliminate duplicate URLs for the same content and ensure redirection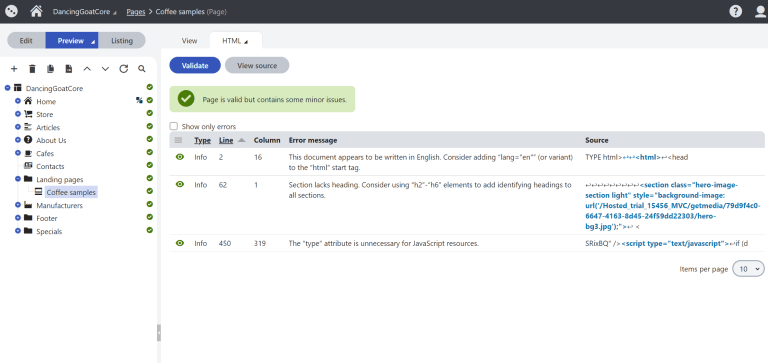 Be compliant with web standards
The code rendered by Kentico Xperience is compliant with the XHTML specification, meets the recommendations of the W3C Web Content Accessibility Guidelines, and follows Section 508 requirements of the U.S. Government. The output filter can fix XHTML incompatibilities and prevent search engine crawlers from being confused by syntax or validation errors to execute more accurate indexing.
Try the Xperience
Beat the competition and start delivering results with the only digital experience platform that combines advanced capabilities, a short time to value, and ease of use.