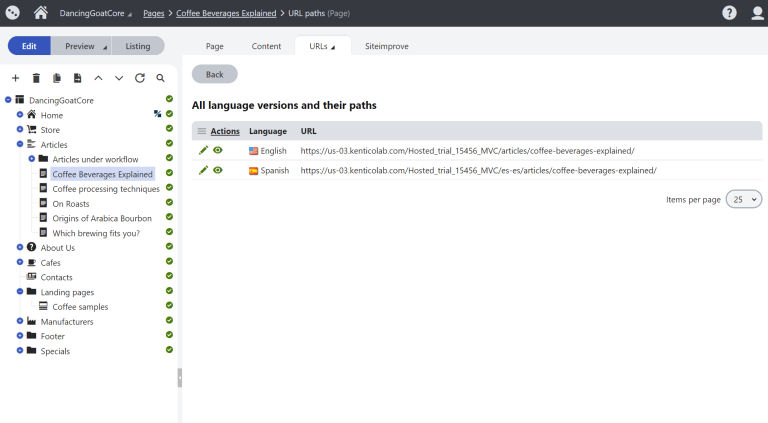 Create logical URLs automatically
A unique, SEO-friendly URL is automatically created for every page on your website, dynamically reflecting its position in the content tree. These URLs are fully understandable for search engine robots (web crawlers) as well as easy to read for users, helping you stay ahead of your competition by increasing your organic discovery. The logic of creating URLs can be pre-defined by web developers to better suit the specific needs of individual websites (e.g., by intentionally omitting some layers of a website hierarchy with a rich structure, etc.).
Use custom URL aliases
Alternatively, in case you'd like to adjust your URLs by including specific keywords or making them more legible, you can take advantage of every page URL being fully customizable. To reach your target audience better, a custom URL—URL alias—can be created manually by content editors in just a few clicks, regardless of its position in the website structure. All adjusted URLs are automatically saved in the Former URLs app and automatic redirects using the SEO-friendly 301 status code get created for them, to avoid invalid links.
Add alternative URLs
Boost the success of your marketing campaigns or social marketing by creating short alternative URLs for an existing page. Kentico Xperience has a collision prevention system that ensures existing URLs can't be created again. That way, you can create as many alternative URLs as you wish, move pages within your website, set URL behavior as a rewrite, a redirect, or language-specific with confidence.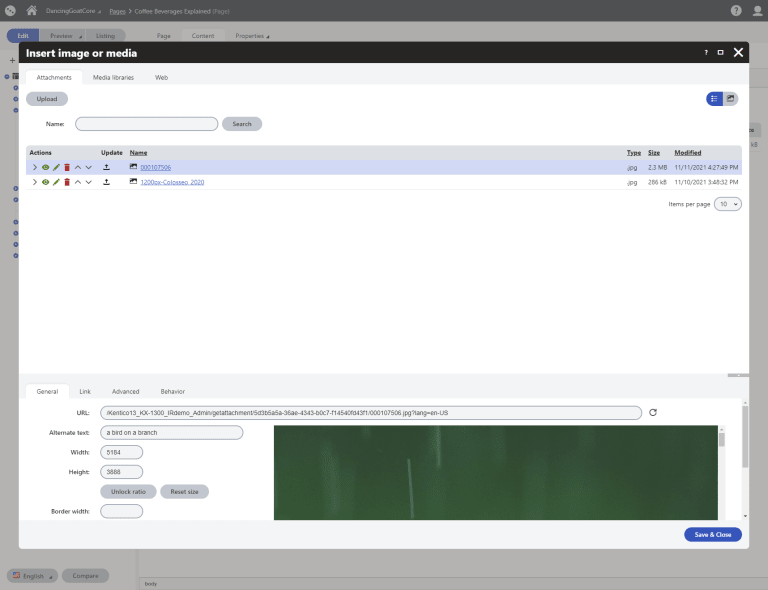 Add alternative text to images
Make sure that all web crawlers can recognize your images. A description of your image in the Media Library gets automatically used as an alternative text on your website. If you don't fill the description, Kentico Xperience can automatically add one generated by Azure AI Image Recognition. You can adjust it or add the right key words anytime. Thanks to the alternative text, a webpage with relevant image will display higher in the search results.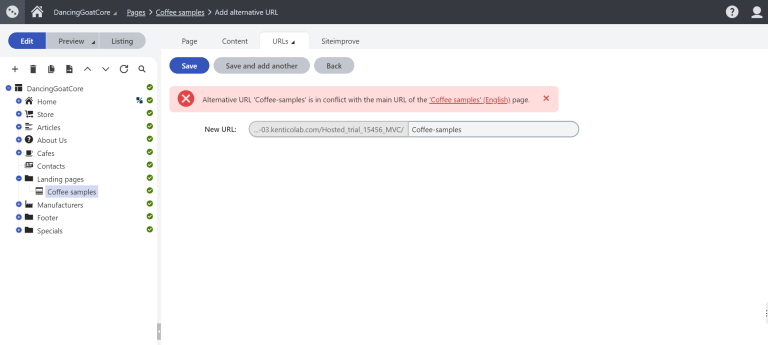 Optimize your HTML code
In Kentico Xperience, you can leverage various features to follow all SEO best practices that will help you make your website and all its pages search engine friendly.
Adjust your META data, such as Page title, Page description, and keywords effortlessly before publishing your content
Easily add TITLE or ALT attributes to all images and links
Insert standard headings (H1, H2, etc.) when editing page content
Automatically check that URLs contain only allowed characters and use a consistent case
Eliminate duplicate URLs for the same content and ensure redirection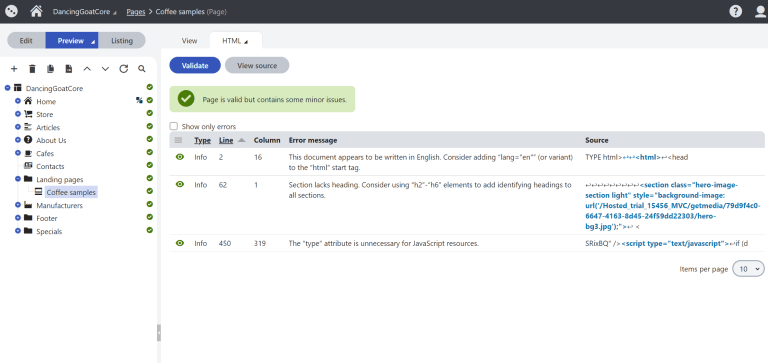 Be compliant with web standards
Rest assured knowing that your website is SEO compliant, following standards regarding content, links, accessibility, relevance, visibility, and design. Thanks to the possibility to validate the HTML code and CSS directly in the preview mode of the content you're working on, you can easily discover all possible inconsistencies or gaps, fix them before the page gets published, and keep confident your content gets indexed properly.
Try the Xperience
Beat the competition and start delivering results with the only digital experience platform that combines advanced capabilities, a short time to value, and ease of use.