Simplicity through a Unified DXP
The growing need for a standout online presence, sparked by digital transformation, has been pushing companies to look for efficient solutions that would fulfill their digital marketing requirements. Creating and delivering personalized digital experiences across all channels and devices is the ultimate way to attract and impress the right audiences and nurture them on their journey to becoming returning customers.
DISCOVER MORE ABOUT A UNIFIED DXP
A well-implemented digital experience platform (DXP)—combining digital marketing, content management, and commerce capabilities—will help you create winning omnichannel marketing campaigns that will boost your digital communication and skyrocket your business results.


But how do you choose the right DXP approach that best suits your company's needs and secures a positive return on investment?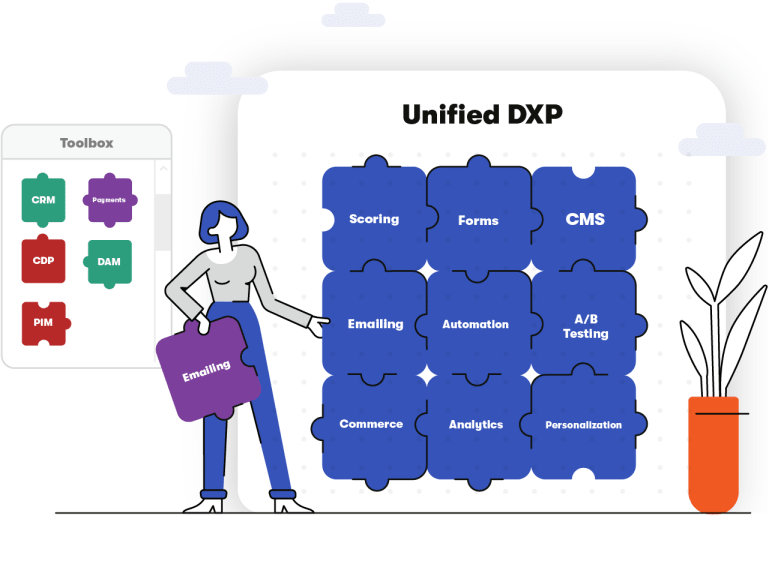 A successful adoption of a chosen DXP solution is directly dependent on the level of your digital maturity.
With a well-assessed level of digital sophistication, you can leverage the full potential of your DXP tools, especially its online marketing features, such as:
Marketing automation
Content personalization
Email marketing
Social media marketing
Search engine optimization (SEO)
Content marketing
A/B testing & website optimization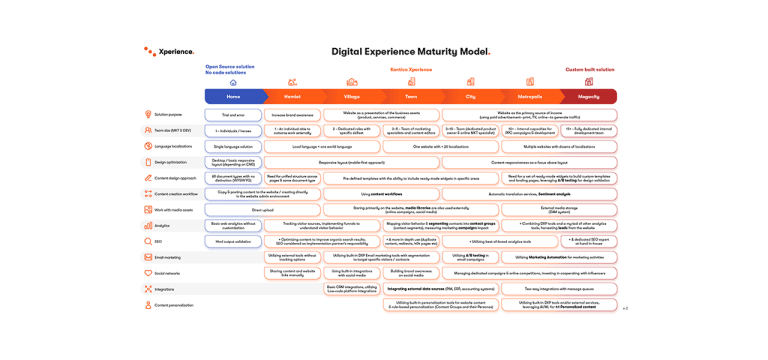 Kentico Xperience at Gartner Marketing Symposium/Xpo 2021
On September 2, 2021, 02:00 PM EDT (08:00 PM CEST), Dominik Pintér, the Managing Director of Kentico Xperience, will zoom in on how to leverage the most out of your DXP and when a Unified DXP presents the right choice for a company.
In the groundbreaking presentation, you'll learn:
What are the differences between a Composable DXP, an Integrated DXP, and a Unified DXP?
How does the level of your digital maturity impact the successful implementation of your DXP?
Is the Unified DXP approach really the best for everyone?
Which DXP approach is the best one for your business?
Dominik Pintér
Managing Director, Kentico Xperience