Create emails using an Email Builder
Create marketing emails faster and more efficiently with the Email Builder in Kentico Xperience using an intuitive drag-and-drop interface. Leverage widgets and personalize email content to create engaging email marketing campaigns delivering outstanding results.
Identify the best performing content
Using A/B or multivariate testing, send different variables of any email message to segmented target audiences, and track the ongoing performance of each. When the top performer is identified, send the best performing content to a broader audience to maximize the performance.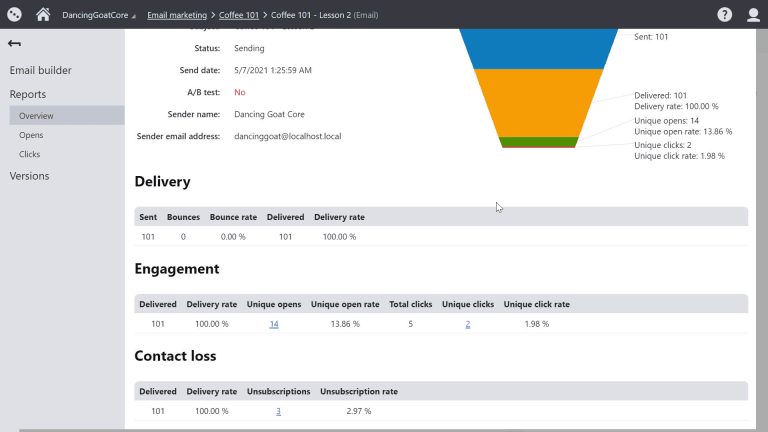 Send timely newsletters
Design newsletters with dynamic content and send them to your audience with ease. Monitor newsletter performance, such as open rate, click-through rate, and unsubscribes to improve your newsletter strategy.
Ensure high email deliverability
To make sure your emails are not blocked by spam filters or various ISP anti-spam rules, you can use Kentico Xperience with third-party email deliverability services, such as SendGrid or SendinBlue.
How to use Kentico Xperience email marketing
Take full advantage of your email marketing. See which types of emails you can send, how to leverage widgets, and how to personalize the content. These functionalities will help you create outstanding email communication and build strong relationships with prospects and customers.
Try the Xperience
Beat the competition and start delivering results with the only digital experience platform that combines advanced capabilities, a short time to value, and ease of use.